Meal Planning Tip #2: Theme Nights
Theme nights work well for some families and for some, it doesn't. If it works for yours, go for it. Just don't be surprised when they say, "Tacos again?" All you need to do is be prepared for change after that happens!
If you need meal planning tips and haven't picked up your free menu planning guide, I recommend you do so.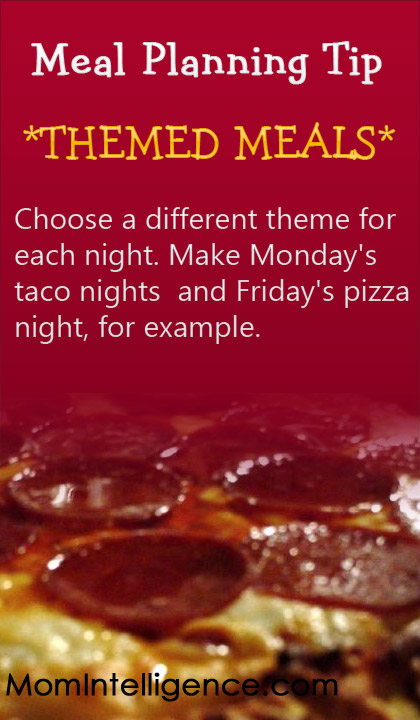 And feel free to save this graphic and share it if you'd like. Pin it, Facebook it or whatever.
Our Favorite Tshirt Collection