Create a Photo Album and Send Prints with Shutterfly
Step 2: Uploading Photos
Click on "Upload" on the screen after the registration page.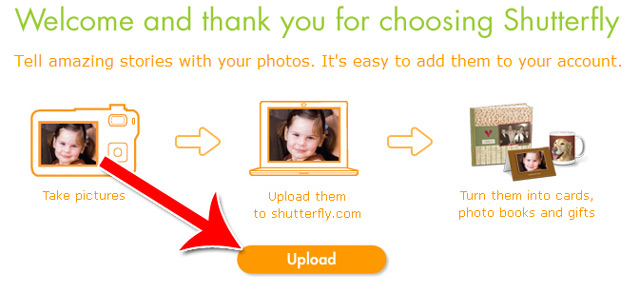 Click "Choose Files."

Select all the files you want to upload, then click "Start" to upload all of them.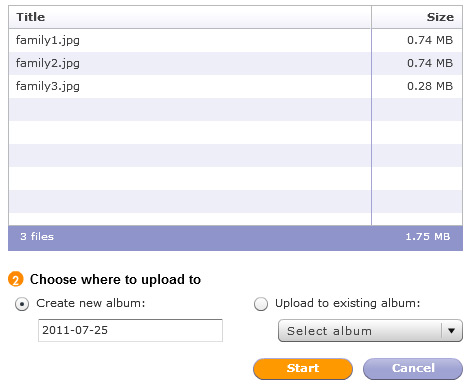 Step 3: Sharing Your Photos
After uploading your photos you'll be taken to your photo albums. Spend a bit of time here familiarizing yourself with the interface.
When you're ready to share the photos you've uploaded, start by selecting the album(s) you want to share by clicking on the checkbox in their upper left corner.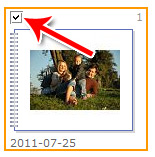 Then click "Share" in the top menu.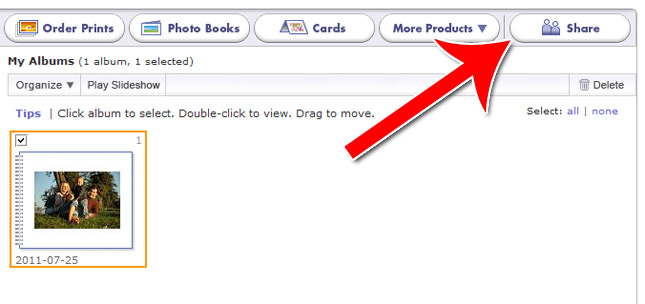 Choose how you want to share your pictures: By email or by a custom website.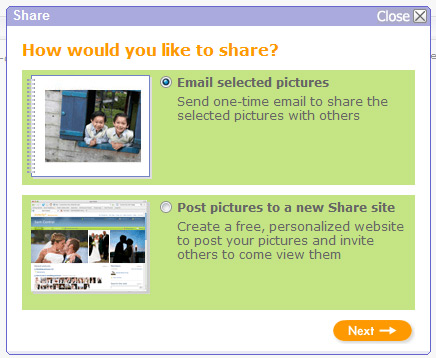 If you choose the email option, you'll be taken to the email screen where you'll be able to select recipients and write a message.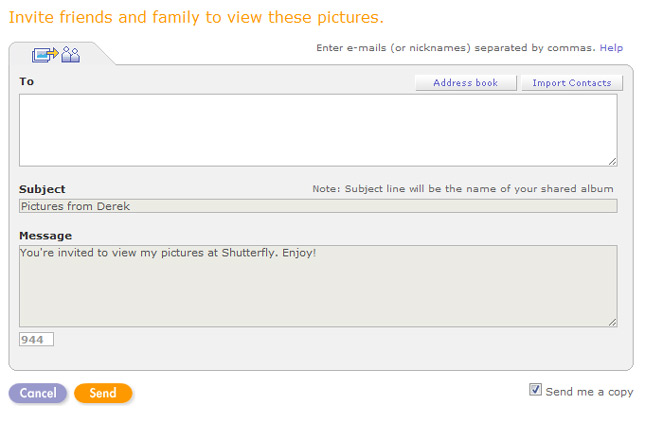 If you'd rather share in a website, you'll be taken to the website creation wizard.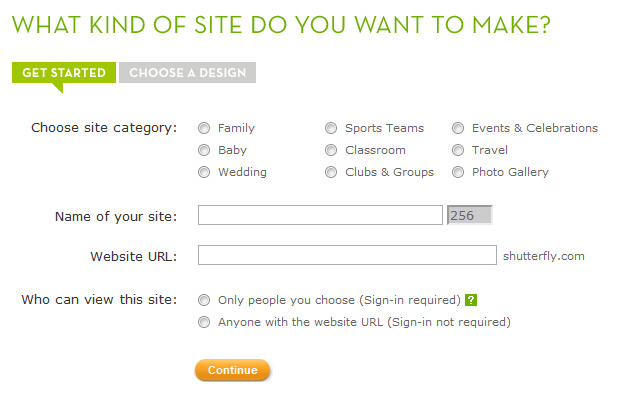 Step 4: Ordering Prints
To order prints, select the album whose photo(s) you want to print are in then click "Order Prints."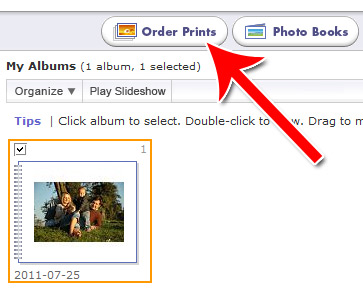 Choose the type and quantity of the photos you want to order.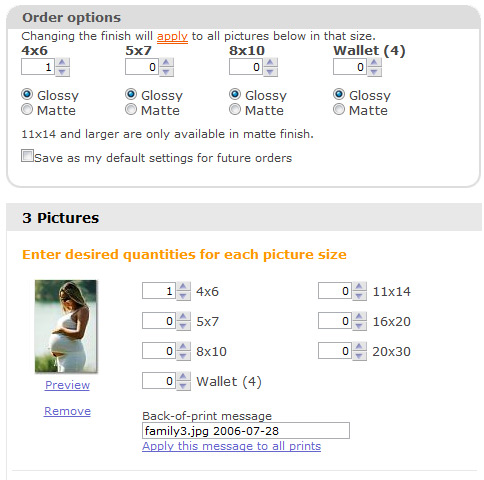 Click "Next" to finalize your order. Note that only the Glossy 4×6 can be printed at Walgreens, Target or CVS.
Step 5: Printing Photo Books
Want to print out a whole book of photos? It's easy. Start by clicking "Photo Books" in the top navigation bar.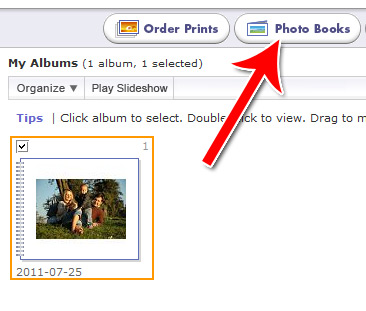 Choose which type of path you want to use. The path is simply which design interface you want. You can choose the custom path which is more complicated, or the simple path which is easy to use.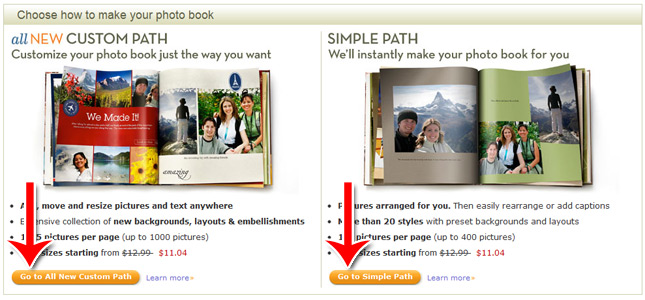 Choose the size of the book you want printed.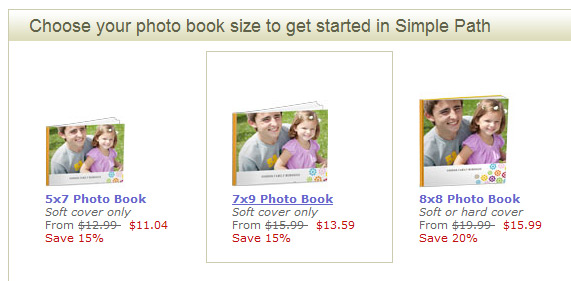 You'll then be taken to the photo book editing screen.
To move your photos around, just drag and drop. To add text, click on a blank space on the page.
When you're finished arranging your photos, click on "Order Book."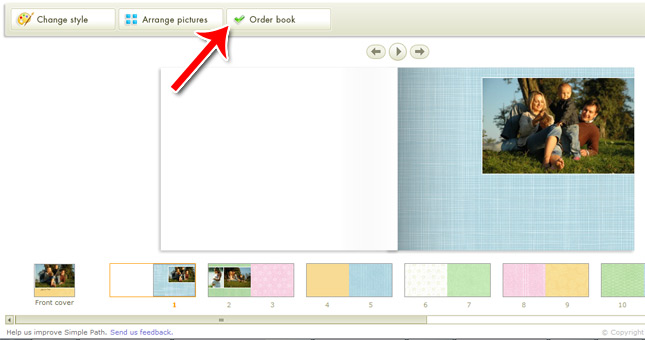 You'll then be taken to the shopping cart screen. Add the item to your cart and continue to checkout.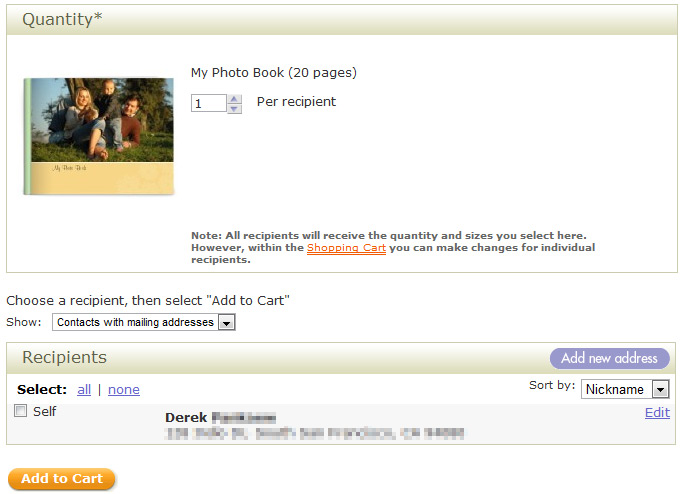 Congratulations! You've learned how to upload photos to Shutterfly, how to share them by email or a personal free website, how to order prints and how to create and order a photo book.
Our Favorite Tshirt Collection