Buy Handmade Goods on Etsy
Step 2: Find an Item
Find an item that you want to buy. There are a few ways to look through Etsy for potential items.
The first is the "Handpicked Items" section. This is a handpicked array of products displayed on your front page.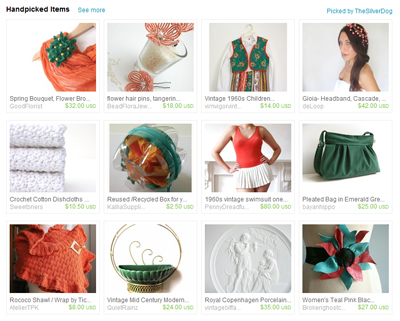 You can also browse by section. Just click the most appropriate category on the left hand side.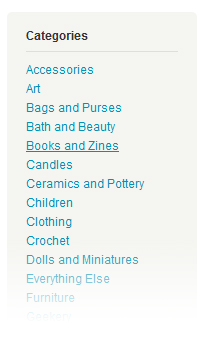 Finally, if you have something specific in mind, you can just do a search for the item.
Just type in the name or description of the item and click "Search." Click the drop down box on the left to specify what kinds of products to search.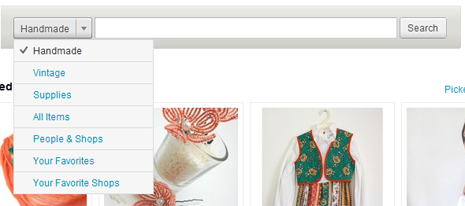 Once you've found a product you want to buy, just click on the product's picture to continue.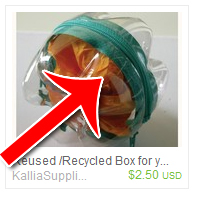 Step 3: Evaluate the Item and the Seller
When you click on the image, you'll be taken to the product's description page. When you land on this page, take a bit of time to make sure what you're ordering is really what you want.
First of all, take a look at all the different pictures. Shrewd sellers often include more than one photo, often from different angles to help you make your decision.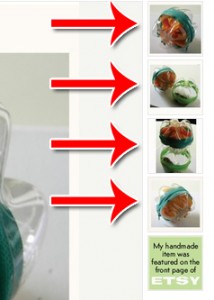 Read the item's description. Make sure you note the shipping and handling price to avoid getting over charged.
Check the seller's feedback rating. Poor ratings should be taken as a red flag, while positive ratings usually indicate a trustable seller.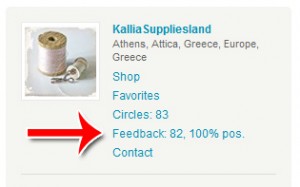 If you're happy with everything you see, then proceed with the purchase process.
Step 4: Add to Cart
Click the Add to Cart button in the upper right to add the product to your shopping cart.

Step 5: Instructions & Payment Methods
In the lower left, write any instructions you have for the seller.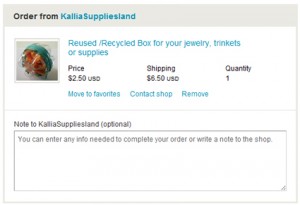 Select your payment method.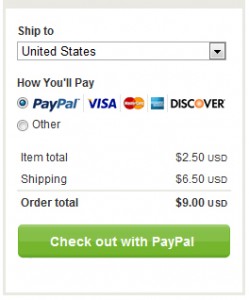 Click the checkout button to proceed.
To pay by PayPal, just log into your PayPal account on the right.
To pay by credit card, click Continue Checkout on the left.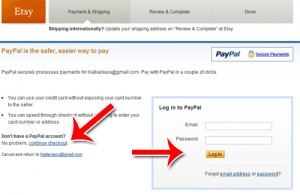 Once your payment is complete, you'll be asked for your shipping address. You'll have a chance to review everything and complete your order.
That's it! That's how to sign up for Etsy, browse for items, evaluate an item and purchase an item.
Our Favorite Tshirt Collection