Tips on Creating a Birth Plan That's Right for You
There is so much to think about when you've got a baby on the way, especially when it's your first. But first things first, you need to take your of your baby and yourself throughout the pregnancy. Then when it comes to that amazing moment of welcoming your little one to the world.
Watch the slide show below to get tips on creating the right birth plan for you.
From knowing your hospital's policies to ensuring your wishes are respected, there is a lot to cover. Plus, knowing exactly how the birth process happens can make you even more informed about what you want for you and your baby.
Once you've watched the slide show, I recommend checking out Birthing Right's Pink Kit Package that is perfect for expectant mothers, their partners and coaches.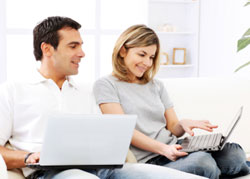 The kit will help you:
Feel more comfortable and relaxed from pregnancy to birth.
Understand your various birthing options and what to expect.
Be prepared for the birthing process, the way you want it to happen.
You can learn more about the Pink Kit here.
It's something I definitely wish I had done when I was pregnant with my first child. I thought I knew  what to expect and I'd be fine, but I was a bit of a mess. And when things didn't progress as well as we'd hope, medical intervention came, but I didn't really know what my choices were. Everything turned out well, but it may be the most natural thing in the world, but somehow, we aren't always prepared for it.